TAKANO CO., LTD. founded in 1941,started out by producing precision spring,electronic component,image inspection machine for liquid crystal,such as medical and healthcare equipments,wide business development.
Since its foundation,has accumulated resources,technology and challenge to new business area,while no other company products and services.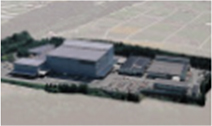 Furniture Assembling Factory
TAKANO COMMERCE AND TRADING (SHANGHAI) CO., LTD. launched it's business in 2010. We provides superior office chairs in China domestic and Japan market through our customer's brand name. As an otherwise business, we sales the units of the Image Inspection Proccesors to Chinese liquid crystal manufacturers, Furthermore, we sales welfare products in China domestic market.
CORPORATE INFORMATION
company name
TAKANO COMMERCE AND TRADING (SHANGHAI) CO., LTD.
location
Room1101,New Town Center,No83,Lou Shan Guan Road,Shanghai
business activities
Manufacture and sales of office chairs,Healthcare equipments,
Image Processing equipments.in China and Japan.
representative
H.Terasawa